Is insurance for dogs and cats worth it? And should you wait until your pet is getting older and likely to get sick, or should you snap up that policy the second your new pet is home and in your arms? All pet parents want the best for their animals, and pet insurance is just one way to provide that.
But knowing how to get the most from insurance is important too.
When it comes to whether pet insurance is worthwhile, ask yourself if you can put a price on your pet. Essentially, pet insurance is there to help you make medical decisions that are purely based on care. That is, you're armed do what's best for your dog or cat's wellbeing rather than be guided by your bank account.
And it's not about how much you love them. Almost all pet owners would do anything to save their family cat or dog. But sometimes lifesaving medical treatment can cost many thousands of dollars. Without insurance, it simply may not be financially viable for you to provide treatment.
And it's not as uncommon as you might think. In fact, owners having to make financially-motivated decisions instead of care-based ones is one the main contributors to the poor state of vet mental health.
The good news is quality vet care is within reach through insurance for dogs and cats. And your policy doesn't have to cost you a fortune. More importantly though, did you know it's better to insure your pets when they're young? The sooner, the better.
Benefits of taking up insurance for dogs and cats while they're young
Some of the reasons you might want to get pet insurance while your pet is still young and spritely include:
Having cover for pre-existing conditions. By taking out cover before any pre-existing conditions have developed, you can enjoy peace of mind that you'll be covered when and if they do appear.
Waiting periods. Most insurance policies have a waiting period for hereditary conditions and certain claims. If you take the policy out early while your pet is young and healthy, you've likely passed any waiting periods by the time you need to make a claim.
Claiming back benefits. If you only take out insurance for dogs or cats later in your pet's life, think about all the big bills you could have claimed back on (vet, specialists, prescriptions, other medical, holiday boarding and more). Taking out pet insurance early means you can claim back on bills right from the start.
Protecting those nine lives. It isn't just old pets who get sick or injured. If something happens to your cat or dog thanks to those baby zoomies, exploration gone awry, or pure bad luck with an illness or injury, you'll know they're covered.
Taking out a policy for your fur kid (well, fur baby, for the real young'uns!) while they're still little should be affordable and straightforward with the right provider. And with PD Insurance as yours, you can rest easy knowing our month-to-month premiums have no lock-in contracts.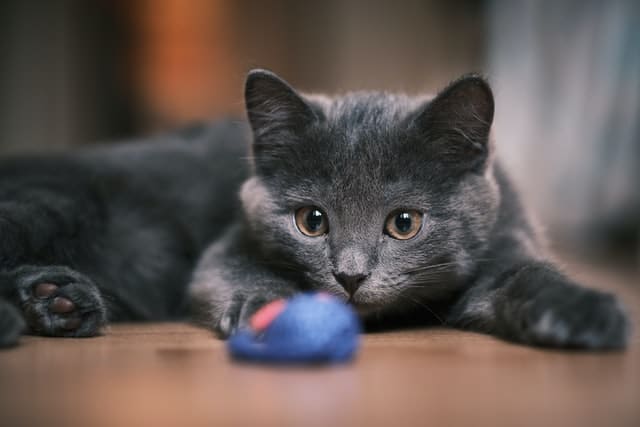 What makes insurance for dogs and cats worth it?
Is pet insurance worth it? Of course, it depends a little on your situation. But for most pet owners, we think insurance for dogs and cats is worth its weight in gold. And in case you think we're biased (we're not, promise!) here are some incidents you could claim back for with the right pet insurance policy:
Accidents – such as falling from a tree, being hit by a car, being hurt in a fight with another animal, or eating something poisonous to pets.
Illnesses – from mild illnesses like worms to severe such as tick bite fever, including hereditary conditions.
Third party liability – this means your insurance will pay the damages owed if your pet harms another person or their property. Yep, we're talking about those expensive curtains your cat clawed up on their last outing.
Dental – cover for infections and necessary operations on teeth, gums, and more.
Wellness – insurance for costs like routine vaccinations, microchipping, emergency boarding, desexing, and more.
Depending on your plan, you could have cover for only accidents, or for all kinds of extras like pathology, surgery, routine vaccinations, medication, and more, with only a small excess for you to pay.
Sooner rather than later
Now, let's revisit the suggestion to jump on the pet insurance bandwagon early, exploring the reasons why in more detail.
1. Getting cover before pre-existing conditions develop
Pre-existing conditions are not covered by pet insurance providers. If you wait until your pet has developed diabetes or a broken leg before getting cover, no claims related to that condition (which already exists) will be covered.
When your pet is young, the chances of having pre-existing health conditions are much, much lower. So if you take out your policy while your pet has no issues, health conditions that arise later will be considered "new." Though some insurers exclude congenital conditions like congenital heart disease and brachycephalic airway obstruction syndrome.
Your pet will be covered, as long as your insurance is already in place.
In summary, baby pets are like baby humans. It's not always the case, but most young animals are fairly healthy and the risk of illness increases as they age. Having said that, the risk of injury is probably as high, given they're curious, mischievous and mobile creatures that are still figuring out the ways of the world!
Getting insurance while they're young gives you wider coverage.
2. Stress-free waiting periods
Did you know dogs can have a total of 619 hereditary disorders? That's a crazy number, and is twice as many as cats. Hereditary disorders include things like hip dysplasia and diabetes in dogs and cats.
And that's only the inherited conditions. Non-hereditary conditions can rack up the vet bills pretty quickly too; ailments like cancer, skin conditions, allergies, tick bites, or even Parvo.
With our plans there isn't a waiting period for treatment for accidents or third party liability damage claims. There is a small waiting period for some illnesses though, and hereditary conditions (which carry our longest waiting period, of 90 days).
If you take out pet insurance early, it's more likely that the waiting period will have passed by the time you need to make a claim.
3. Lifetime claim costs
Hopefully, your pet will be strong and healthy for years to come. But it's not far-fetched that you might have a rough year where your pet needs to make multiple claims, even if they've only had the policy for a few months to a year.
Many of our pet insurance members have claimed back thousands after they've had unexpected claims…. A dog who's been hit by a car, a cat with a mystery illness that takes tons of testing then treatment, the curious pup who accidentally ate a poisonous plant, for instance.
Though their health risks increase as they age, young pets can need medical treatment too. So why not safeguard your bank account right from the start?
You'll be kicking yourself if you rack up a huge vet bill before you get a pet insurance policy. But once your pet is insured, you may easily save thousands over the course of their lifetime.
4. Flexible cat and dog insurance, no lock-ins, and more
With PD Insurance you're not stuck! You can opt for a month-to-month plan, so there's no lock-in and no obligation to stay. Just remember: If you switch pet insurance providers you'll likely start waiting periods over again and will have exclusions for pre-existing conditions. If there are any, that is.
PD Insurance offers three cat insurance policies and dog insurance policies with different levels of cover and benefits, at three different price points and benefit limits:
Accident plan (most affordable) – $5,000 annual defined benefit limit
Classic plan (most value) – $10,000 annual defined benefit limit
Deluxe plan (most comprehensive) – $15,000 annual defined benefit limit
Is insurance for dogs and cats worthwhile? YES!
Without pet insurance, you might hesitate before going to the vet. Or you might have to knock back expensive medical treatments while you weigh the cost against the outcomes. With pet insurance, there's no need to wonder whether your pet should see a vet or tough it out.
That makes it a no-brainer, in our books.