Buying your first car is an exciting process. All that daydreaming about your new ride, test driving several potential new loves and, of course, taking the perfect photo to post on social media or send to friends. Here are 10 tips for first time car buyers to take heed of before you sign on the dotted line.
Hopefully, they'll help you drive away in your dream car!
PD Insurance's top 10 tips for first time car buyers
Getting a few key things right and not getting swept up in the excitement can help you to make a wise purchasing decision, instead of one you'll regret a few years down the line.
Here are our top 10 tips for first time car buyers.
1. Research possible cars, a lot
The first step in your car journey should always be to research your possible options. And to do it well. You might have your heart set on a Ford Fiesta but then realise that a different car offers you better value or is more suited to your needs.
Look at popular car review sites like Car Expert, Which Car, and Car Advice to get an idea of what the experts think of each car. Find lists of SUVs, zippy hatchbacks, or budget-friendly sedans on Google, and then research the cars individually.
Look for things like safety rating, manual vs automatic, fuel type and consumption rate, car technology, size and cost (of course) as well as experts' opinions. Figure out what's most to least important and work your way through from there.
Once you know what options are out there, you can start to narrow down your search a little bit.
Which brings us to step two.
2. Consider your budget and finance options
You should be considering your budget and financing options in conjunction with any possible cars, and arguably even beforehand.
Know how much you can afford, what rate of interest you're likely to pay if you need to take a loan, and how you'll budget for running and maintaining a car. If you need to save some cash, read our advice on saving for a new car.
The golden rule? Don't go over budget. Boring, but essential.
3. Think about how much driving you'll be doing
How much are you going to drive the car? Will you be using it for regular, long trips? Or mostly for whizzing about within your city on short drives?
If you're going to rack up the kilometres really quickly on your car with lots of long roadtrips, buying new isn't always the best idea. On the flipside, maybe it is because you need something really reliable, and a new car usually has this in spades. Though, there are plenty of older reliable cars that really go the distance (we're looking at you, Corolla).
What car will work best for the types of driving – and parking – you'll be doing regularly?
4. What will you need the car for, now and in future?
Normally, you'll keep your car for quite a while. But we all know that circumstances change. So when you're shopping, one of the most important of our top 10 tips for first time car buyers is to buy with a longer term view.
Planning on having kids soon? Don't opt for the nippy little convertible; look for something with plenty of backseat and boot space. Want to move to somewhere more rural because you're working remotely fulltime now? You may want to look into SUVs or 4x4s. Planning on plenty of caravan holidays one of these days? Check out the best towing cars.
You get the picture. Keep in mind what you'll need your car to cope with both now and in the next 5-10 years, and buy with that in mind.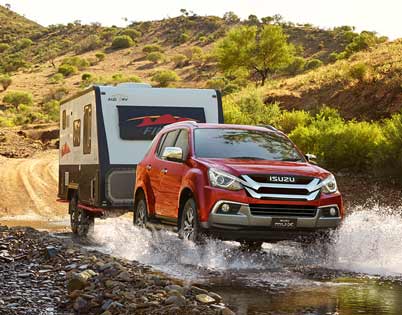 5. Always test drive
You wouldn't buy a couch without sitting on it, or a phone without turning it on for a play, would you? You might feel awkward, but first time car buyers (or any buyer, for that matter) should test drive any car they're interested in.
Make sure you enjoy the drive, you can see easily, and there's nothing obviously wrong with the car or the way it handles.
Which brings us to number six on our list of 10 tips for first time car buyers…
6. Know how to look for basic warning signs in a car
If you're buying a used car, it's important to have a basic idea of what you're looking at. Either that, or you should bring someone more knowledgeable along with you.
Then when you take it for a drive, you should know how to listen and watch for any warning signs like rattling, blinking lights or smoke. Even better, have a good look under the hood to check it's all kosher.
For more advice on what exactly you should be suspicious of, read our used car checklist.
7. Know your stuff
Having a good idea of what you're looking at means that you're less likely to be taken for a ride…no pun intended.
You don't have to become a car expert (here's how to choose a mechanic), but knowing some basics can help you make a good decision and also helps potential sellers realise that you won't have the wool pulled over your eyes.
Prepare to ask questions about:
Engine power
Boot capacity
Airbags and other safety features
Reliability
Resale value
Warranty length (depending on how old the car is)
Even better if you actually know the answers already and can test how honest the salesperson is (see tip one above). At the very least, make sure you know roughly what would be considered "good" in these areas for the category of vehicle you're buying.
8. First time car buyers shouldn't rush
We get it, your first car can be pretty thrilling. But number 8 of our 10 tips for first time car buyers is a really important one. It's easy to rush the process and buy the first or second car you see, just because you're excited to have it in your driveway.
But rushing the car-buying process can end in tears. So, take your time, enjoy the browsing and viewing, and make sure you come home with a car that you're 100% happy with at the end of it. Even if it means taking the bus or walking for a couple of extra months!
9. Set aside some extra cash
You already know you can't go over budget on your car. But what a lot of first time buyers don't realise is that they also need to set aside extra cash to cover things like repairs or other unexpected ad hoc costs related to car ownership.
Not to mention upfront car buying costs like stamp duty, dealer delivery and registration.
Hopefully you won't need to dip into these savings. But if you do, at least you'll have prepared for it
10. First time car buyers should consider car insurance
And finally, the last of our 10 tips for first time car buyers is that you should definitely look into comprehensive car insurance.
If you're young, you'll probably realise that your car premiums are more expensive. Find out why car insurance for young drivers is more expensive. If you're older, your premium will depend on all the other usual factors like car make and model, garaging address, whether you're the car's only driver, etc.
Still, keep in mind that car insurance protects you financially. If you wouldn't be able to afford to replace or repair your car after an accident, car insurance can lessen the financial burden.
10 tips for first time car buyers – over to you
Have something to add to these 10 tips for first time car buyers? Let us know your best piece of advice by leaving a comment below.