Australia has one of the highest rates with over 29 million pets as family. Yet the rate of people with pet insurance is much lower than several other developed countries. Below we bust some common pet insurance myths. Whether you're thinking with your heart or your head you'll find it simply makes sense…
It's obvious there are misconceptions floating around, deterring people from taking the leap. This article will help knock those on the head.
Pet insurance is easy to understand. It's insurance cover that helps protect you financially and your furry/hairy/feathery/scaly friend physically when sick or injured. But often that's not all – some pet insurance (like ours) cover a wide range of non-routine vet visits, third party liability and dental treatments.
One important fact: cat insurance or dog insurance plan doesn't cover pre-existing conditions… one big reason why it's important to get insurance early!
Myth 1 – You spend more than you save
Yes, this can sometimes be the case. But what if it isn't?
Monthly fees might add up in the short term, and Fido remains healthy, but in the long run you're much more likely to need coverage.
When a pet falls ill or has an injury, some treatments run into tens of thousands of dollars (seriously!), even for seemingly uncomplicated fixes. Pet owners are often left shocked and alarmed at the cost, and unsure whether they can afford to provide their pet the required care.
Regardless, think of it like this – you might pay $XX/month for Netflix or for Spotify, so why not pay similarly to protect a member of your family?
Myth 2 – Only purebreds need it
It's true that some purebred dogs and cats are more likely to have health issues, but that doesn't mean a crossbred pet will sail through life without illness or accidents happening.
Pretty much all pets get sick… skin conditions, tummy issues, eye problems, cancer, colds… and all are at risk of an accident. Often a vet doesn't need to be involved (great!) but sometimes you need to pay a significant amount to have your furry friend treated.
Whether you're paying thousands for a purebred or bringing home a rescue animal for free, they're still at risk of a health hardship.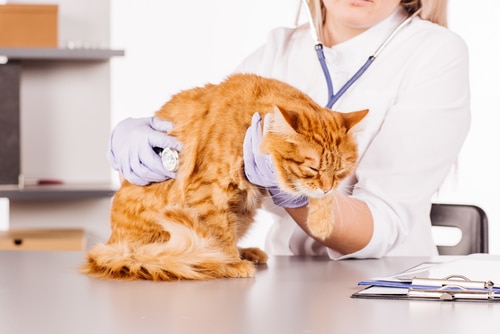 Myth 3 – Pet insurance is purely an emotional decision
Did you know that Moneysmart considers pet insurance to be a smart investment, as something a responsible owner should have?
Sounds logical. And financial decisions should be logical. You're spending your hard-earned money after all. Deciding about pet insurance should be just as sensible as taking up health insurance for your family or car insurance for your car.
Myth 4 – I don't need insurance to protect others
If you're a member of the pet loving community then you and your loved one likely encounter other such families from time to time. Especially dog owners.
Depending on your insurer, pet insurance will cover your eager beaver if they accidentally (or intentionally, eek) cause injury or damage to another pet or someone else's property.
In an increasingly litigious society, it pays to have a contingency plan should your pet have a bad behaviour day. On that note, read about how positive reinforcement dog training should work a treat.
Myth 5 – All pet insurance is the same
Wrong. So wrong. There are many variables – cover limits, waiting periods, cost of cover, exclusions, sub-limits (eg. accidents have a limit of $X), caps, add-ons and more.
Research carefully so you understand what you'd be covered for. Weigh up the cost of cover vs coverage provided. Maybe it's worth one less coffee a week to provide fuller cover for your hairy mate and greater peace of mind for you. Maybe not.
This table outlining the cost of common pet surgeries might help you decide.
Pet insurance myths demystified
Getting pet insurance is both a logical and an emotional decision. Of course it is – we're talking about family here (even if they can't sit at the dinner table). Either way, it protects your nest egg by being available to cover bills that could break the bank. It's your contingency plan.
You're also protecting yourself from the potential distress of having to decide how much your pet's life is worth.
Do your research to find the cover that works best for you and your pet's individual needs.
Plan in advance, especially if choosing a family pet is happening right now. You can't take out insurance to pay vet costs for an accident that happened yesterday or an existing illness. That's right – pre-existing conditions won't be covered. Plus, there are waiting periods to consider.
Once you're prepared and know you're safeguarded properly than you can rest easy, knowing your loved one is covered.
Still undecided?
On this website you can find all you need to know about PD Insurance dog insurance plans and cat insurance plans. Our info will also help bust any pet insurance myths you may have lingering!
* Price will depend on cat or dog breed and other relevant information.