If you can't get your head around the differences between compulsory third party insurance and comprehensive car insurance then you're not alone. After reading this you'll hit expert level aka 'insurance nerd'.
Picture these s-car-y scenarios
You love your car. You're inseparable. You drive everywhere together. You do singalongs… well, you do and your car cleverly remains silent. Then one day you're ready to go to work and your car doesn't switch on.
There's been an attempted theft and your car is damaged. At work (after catching public transport, perish the thought), you're worried for your car's wellbeing. Will she be ok? Luckily for this scene – let's call it scene one – your comprehensive car insurance will cover your car's healing.
Now imagine scene two. Starts the same… you do everything together, then your car gets into a fight with – and injures – another person. This is when you need compulsory third party insurance (CTP) to cover the costs of injury to a third-party.

Compulsory third party car insurance
A major difference between compulsory third party insurance and comprehensive car insurance is that in Australia CTP insurance is compulsory. Like eating or sleeping, for every car owner CTP insurance is an essential part of life.
Basically, if you don't have it you can't register your car – nor can you get any other type of car insurance without it. And there are heavy penalties for driving an unregistered and uninsured vehicle.
Why? Because insurance helps safeguard all Australians involved in car accidents. It's your financial assurance that compensation will be provided to them in case you involve them in an accident. This includes other drivers, cyclists, and pedestrians who you could injure if you have an accident.



CTP insurance by state and territory
We know that compulsory third party insurance is mandatory in every Australian state and territory. What we also need to know is that in some states it's not called CTP. For example, in VIC, it's called the Transport Accident Charge while in NSW it's just known as a Green Slip.
Regardless of where you live, as soon as you register your car you need to get CTP insurance.
However, the rules around CTP insurance differ slightly depending on which state and territory you register your car in. Find out how the compulsory third party insurance scheme works by location with these useful links:
So, CTP covers those who you might injure in an accident. Which means we have a solution for scene two. But what about scene one? You and your beloved car… your relationship, your wellbeing, who will protect you? And what if you have an accident that costs millions of dollars? Enter left of stage – comprehensive car insurance.

Comprehensive car insurance
If eating and sleeping are like CTP insurance, then comprehensive car insurance is like having friends and a home. You don't absolutely have to have friends or even live in a home (Bear Grylls 101) to stay alive. But like comprehensive insurance, they can make life a whole lot easier and they help you get through the hard times.
Comprehensive car insurance covers you for dangers you and your car may face in your journey together. At PD Insurance it covers the following:
Accidental damage or loss – caused by collision, impact and malicious damage, fire, flood, hail, storm, theft and attempted theft
Third party liability – up to a $20 million for legal liability as a result of damage or loss to someone else's car/property
A new car – or agreed value for your car if it's stolen or written-off while it's less than 12 months old
A hire car – if your car is stolen
Emergency repair – up to $500
Towing & storage – for if your car is damaged in an incident that we cover and can't be safely driven
Free windscreen repair cover – no excess for repair of windscreen damage (How dangerous is windscreen damage? Read this)*
Keys and locks – up to $1,000 to replace or recode your car keys or locks if they're stolen
Choose your PD car insurance policy according to you and your car's individual needs and finances. You might also find our guide to comprehensive car insurance in Australia useful, along with our product disclosure statement.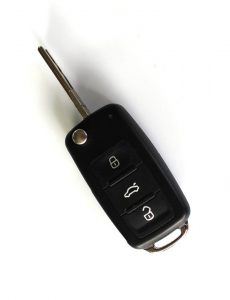 Optional extras for comprehensive car insurance
Scene two is a full solution for you and car so you can drive to work and play together while doing singalongs uninterrupted. But wait there's more.
Comprehensive car insurance comes with all the above plus some optional extras. These include car hire after an incident, windscreen/window glass replacement and excess buster (we pay your repair/replacement car insurance excess, once p/year).
Making a claim is also super easy, with the process starting by logging in to your PD Insurance account.
Compulsory Third Party Insurance – over to you
Tell us about your first-hand experience with either/both CTP and comprehensive car insurance. Feel free to include details of how you and your car do singalongs (we bet your car plays all your favourite songs). Share your fully embellished story in the comments.
* repair is different to replacement, which is not free