If you're doing a car trade in to make a down payment on a new car, you'll be hoping for the best possible price. You'll also appreciate the convenience of not having to sell privately. Trading in your car can save you time, admin and enormous hassle, all of which can be worth a pretty penny.
Of course, there's the how and why of accomplishing a successful car trade in which needs to be answered before you rush off to the dealer. Find out the answers here.
Is it better to trade in your car or sell it?
There are merits for both selling and trading that can factor into your decision. But at the end of the day, your choice will be based on what gives you the greater value when weighing up time vs money.
For one, selling your car yourself can fetch a better price than a car trade in, but it often takes lots of time and work. (Here's our article on how to sell your car fast).
You'll need to place and manage ads, take phone calls and emails, accommodate test drives, and provide a roadworthy certificate along with other paperwork. You'll probably land knee-deep in negotiations and Q&A's with potential buyers too, so be ready for this.
If you're an admin junkie and/or like to take control this could be right up your alley. Provided you're willing to set aside time during the day, after hours and over the weekend.
On the other hand, a car trade in is quick and simple. You simply trade in your car to the dealer you're getting your new car from. They take care of the admin around the exchange and, more importantly, you can use the value of your car trade in as down payment on your new car.
Plus, you can buy your new car right away. Whereas a private sale could very well mean making a successful sale before purchasing your next car.
Is trading in a vehicle worth it?
Whether you're leaning towards a car trade in or private sale, research the value of your current car first.
A trade in may be worthwhile for anyone who's busy, needs to get their new car ASAP and doesn't want to become a pseudo car salesperson. Or it may not be, especially if you have time on your side and your hands.
Whether you plan to make a car trade in or sell, knowing your car's value helps form realistic expectations. It's said you can expect to get between 10-20% less than market value with a dealership. Which when pitted against the investment of time and effort in a private sale is a preferred option for many.
To form an idea of your car's value, check online to see what similar makes and models with the same kind of mileage are being sold for. Here are some online resources for car valuation:
There are many others out there – just do a quick Google search and make your choice. You can input various details of your car like make, model, and mileage to get an estimate. While Car Sales and Drive offer a free valuation tool, Red Book is a paid service that gives you private vs trade in values.
We suggest you also read these six tips on how to get the best car resale value.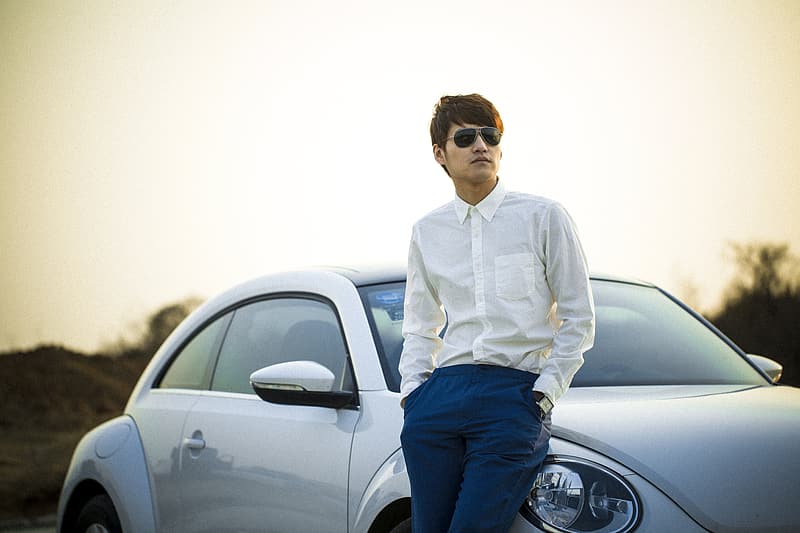 Getting the best value for your modifications
If you've done lots of your own improvements and upgrades to your car by adding accessories or modifying it (like reupholstering or putting in new seats, spoilers, exhausts and so on), this can also factor into your decision. You won't be able to recoup the value of these upgrades through a trade.
So, if you have a souped-up ride, selling privately may be a better option if you can find the right buyer.
Just remember – selling your car is a head decision rather than a heart one. Don't wait too long trying to find the needle in the haystack buyer that will appreciate all your hard work on making your ride unique to your tastes.
How to get the best price on vehicle trade ins
If you're trading in your car, getting it looking tip top is still going to be important toward getting the best price. Although a trade in is fast and simple and only requires a few signatures, you're still essentially selling your car, just to a dealer.
And although they will sort out the roadworthy certificate, resale, and related admin, how your car looks will affect its trade in value. Can you imagine a dealer looking at a grubby car with dirt-filmed interiors and a rubbish-filled floor and thinking cash cow? Nah.
Before your car trade in get it scrubbed and polished and looking its best.
What's your car's condition?
The condition of your car will always affect its value, whether private sale or trade in. Regular maintenance reflects positively on your ownership prowess and helps you secure the best price when you're letting go of your car.
Just like comprehensive car insurance goes a long way toward making costs like accident, theft and weather-related repairs a lot lighter on your pocket. And it includes car replacement, so if your car is written off or stolen, you can replace it at the agreed value.
Car trade in – over to you
Have you gone through the experience of doing a trade in on your car? Tell us how it went and what you feel the pros and cons are in the comments below.