Australia is filled with oodles of wonders and attractions to suit every taste. It is chock full of amazing scenery, much of which is easily accessible by road. It's no wonder road trips are such a popular way to travel around here – in fact our latest research found 3 in 5 Aussies plan to roadtrip here within the 12 months from April 2020. Choosing where to explore is way more difficult then choosing where to go to dinner once you hit your destination. We have a number of ultimate road trip ideas sorted in the write-ups below.
Before you read on, you might be interested in our guide to planning a girls weekend away.
For the Beach Bum: NSW
Only a few short hours from Sydney and Canberra and bursting with small-town charm, the NSW south coast is an ideal quick holiday getaway destination. It's the kind of place that is just as beautiful in the colder months as it is in the warmer months, which is why it is so high on many people's hit lists.
A gem in Australia's crown of natural beauty, the south coast has something for everyone's taste. Just imagine yourself sipping award-winning rosé at Two Figs Winery in Berry or walking along the crystal white sands of Broulee Beach. What about hiking Pidgeon House Mountain, or watching the sun set over the iconic Batemans Bay bridge? Now that's living.
For the Wine Lovers: Yarra Valley
Only an hour's drive from Melbourne CBD, the Yarra Valley is home to some of the country's finest wineries. Set in the breath-taking Victorian countryside, the Yarra Valley is the perfect place to unwind from the busy city bustle. And the view from a hot air balloon at dawn is a once-in-a-lifetime experience.
With everything from luxury spas, country cottages and easily accessible camping grounds busting with natural beauty, the Yarra Valley has something for every taste. Even cider and beer lovers, with the nearby Coldstream Brewery.
For the Culture Buff: Tasmania
Easily accessible by the Spirit of Victoria, tiny Tasmania makes for charming weekend away from the mainland. Explore beautiful Cradle Mountain, visit MONA art gallery, stroll Salamanca Market in metropolitan Hobart, or visit historic Port Arthur for a touch of morbid history.
Tassie is often a road trippers dream due to its small size, beautiful countryside and delectable produce. Not to mention the fantastic pinot noir it is famous for. You'll find the east coast quite different to the west – and each is worth exploring.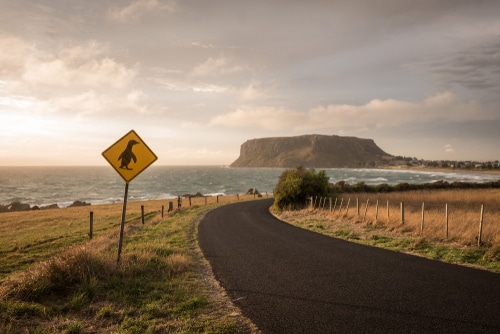 For the Perfect Sun-Filled Getaway: Queensland
Snorkel shipwrecks, feed wild dolphins and laze among the picturesque palm trees on Queensland's many islands. Whether it's Fraser, Daydream, Hayman or Hamilton Island, the Queensland coast is the perfect place to soak up sun by the beach. Cocktails optional. Relaxation compulsory.
Or you might want to drive further up to the Cairns, Port Douglas, Daintree area for some crocodile and cassowary spotting. Or some jungle surfing (and find the Tarzan to your Jane) followed by a tropical fruit winery visit via some gorgeous waterfalls.
For Aboriginal Culture and History: Western Australia
From tranquil white beaches to wine and dine tours. Boranup Karri Forest biking trails and Indigenous cultural tours and didgeridoo performances. The more you research the more you'll find Western Australia has so much to offer.
Why not book a self-drive tour of the Margaret River region? After just a few days your stress will just melt away.
Top Reasons for Road Tripping
Looking back over our recent research mentioned above, Australians' top reasons for roadtripping in the next 12 months were:
Driving through the scenery makes me happy – 57%
So I can explore new towns – 55%
I like the sense of freedom – 49%
So I can visit some/all of my favourite places – 45%
I really enjoy driving – 43%
No wonder we're so keen on driving holidays!
Insurance for your car trip
Lastly, before you hit the road on your long-awaited car trip, be sure to do some cursory checks. Make sure your tyre pressure is right, service your car, and make sure you have enough protection in the form of car insurance.