If you're wondering how often to service your car, know there are several easy answers. Why not one? That's because although there are some standard guidelines, like regular intervals and mileage, there is also your car's individuality.

Is your car's character more on the vintage-mobile side or more on the latest sports car kind of side? Because your car's make, model and therefore age also plays a role, as does how you drive it.
Your quick and easy answers as to when to service your car are further on, but first a question:
Why should you service your car according to schedule?
Ever decided to hold off on a visit to the doctor, dentist or physio only to have your condition worsen, take longer, and cost more to fix? For your sake we hope not, but know that this is the basic principle of car servicing.
If you delay, your car can seriously suffer, and you'll be on your bicycle free-wheeling to work. Just kidding (or are we?) – service your car regularly according to schedule so your car stays in tip-top shape. We know you couldn't bear to be without your wheels, and why should you?
Owner's manual
Every car was designed to drive, but not all are designed for the same terrain. Some are made to navigate bumpy dirt roads and others are designed for stop-start congestion and urban sprawl.
For this reason, you should service your car according to the manufacturer's guidelines in your owner's manual. Vehicle manufacturers know what TLC each make and model needs and how long the parts will function well before they need to be checked and potentially replaced.
The owner's manual prescribes the minimum and maximum intervals for car servicing and tells you when these should be minor or major services. Read our car servicing checklist to understand the difference between these.
While your owner's manual should always be your primary go-to, here is a general servicing guideline, according to time and mileage.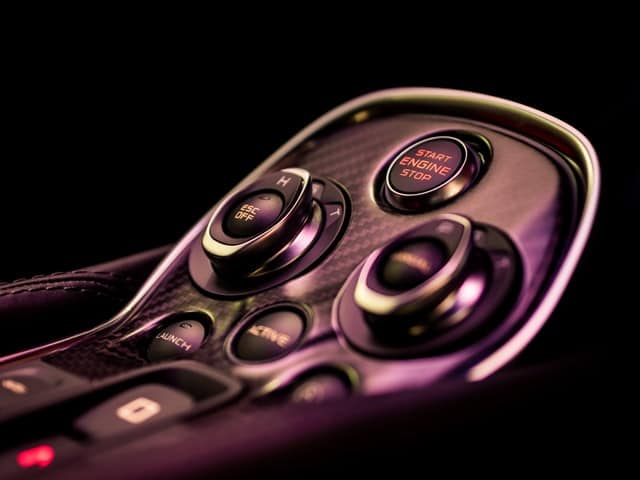 Mileage
You should service your car every six months or when you've clocked up an extra 10,000km – whichever comes first. Do a major service to check things like wheel alignment, braking system, lights, wipers and steering suspension at 60,000km or every three years.
Read up on how to choose a mechanic that you can trust.
The introduction of sensors
A fascinating fact is that as cars become more computerised, the nature of a service is changing. More often, servicing is about checking sensors and the technology which manages a car's functions.
This means that the terms major service and minor service will one day be no more. Rather, cars are beginning to rely on sensors to tell you when you need to replace something or have your car serviced.
However, don't rely on these completely – they can eventually be in need of repair too.
How much does a car service cost?
The average car service starts at $150, but service costs vary across states and territories. For example, South Australia has the lowest starting cost at $139 while Tasmania has the highest at $220. Some service agreements use capped price servicing, which means service prices are fixed in advance. Read this article to find out if capped price servicing is worth it.
Make and model can impact the price of a car service too, with older road warriors often costing more to maintain. Mature cars generally have more mileage aka potential for wear and tear, which factors into the service charge. It can also be more of a challenge to find parts for an older car.
Find out how much the average car service charges are by state/territory and mileage and read our car servicing 101 article to make sure your get what you paid for.
Look and listen to know when to service your car
Besides having a servicing schedule, as the driver of your car you'll be the first to notice any changes. Just as newer cars will beep loudly when you've left a door ajar before driving off or you're about to reverse into a pole, a car very often signals when there's the need for an interim service.
This might be an unusual smell, strange sound and/or blinking light. Or, it could be that the wheel is pulling slightly to one way or a passenger notices something you haven't because it's been happening gradually.
As mentioned earlier, many newer cars have sensors in the engine which can tell you when to service your car. Also, keep a lookout for any dashboard lights that may be signalling you need an unscheduled service to keep your car on the road.
Car insurance
Another great way to make sure you don't end up without your car is comprehensive car insurance. You can replace or repair your car if it's stolen or damaged without the financial hassles you'd otherwise have.

Car replacement comes at the agreed value you decide on when you choose your car insurance policy. Of course, there can be many other perks too, like free towing, windscreen repair, other emergency repairs and more.