If you're the owner of a pedigree dog, or want to become one, you'll need to know all about the dog papers they (should) come with.
These papers document your dog's genealogical history and can help to prove that your dog is purebred.
So, what dog papers should a pedigreed pup come with? And why do they matter?
Australian National Kennel Council
If you want to guarantee you're buying a purebred dog, your first port of call should be finding a breeder who's a member of the Australian National Kennel Council (ANKC).
ANKC was established in 1958 as a registrar of every purebred dog with a pedigree in Australia.
ANKC can be a valuable resource for the responsible pet parent who's looking to add one or more purebred dogs to their family. On top of the organisation itself, there are affiliate societies which can help you discover local dog agility, obedience and show clubs.
It's certainly no one stop-shop but it's a great start in exploring the world of purebred pups.
Breed groups
In Australia, all recognised purebreds fall into one of the below seven groups:
Toy Group
Terrier Group
Gundog Group
Hound Group
Working Dog Group
Utility Group
Non-Sporting Group
Each has their own similarities in physicality and personality – if you have no idea what you want, perhaps take the first step by looking into a dog breed group that appeals. Then go from there.
It's a big decision so make it carefully. You want to find the right fit for your own personality, lifestyle and needs, and you want to ensure you can provide pup with a home for life.
ANKC resources
Before you venture into being a first time pet owner, do plenty of research about pedigreed and purebred dogs in Australia.
Here's a list of resources from our very own local kennel club:
Breed standards: Search any breed to discover what traits they should have
Members, breed councils, and clubs: Locate local breed councils, local events, and affiliated clubs.
Breeders: Check whether a breeder is registered with a quick search
If you have any doubts about whether your breeder is legitimate, it won't take more than a quick search via ANKC to find out.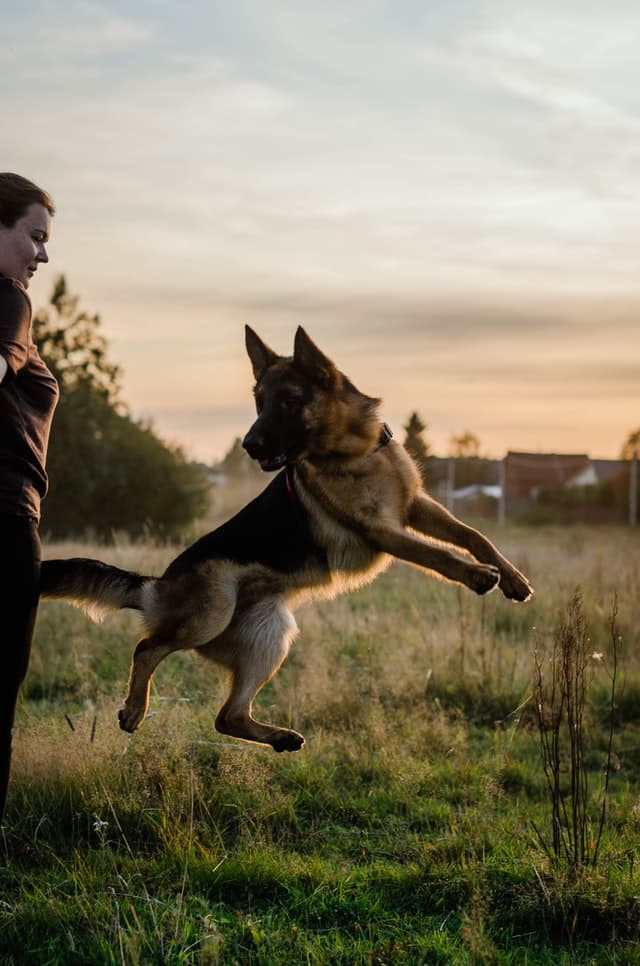 Purebred dog papers
So, you've done your homework on the breed you love. You've found a litter of pedigreed puppies ready to be homed… Exciting!
Before you take the leap, make sure you're buying ethically and that you won't get ripped off – read our article on how to buy a puppy safely in Australia. Also word yourself up on how to tell if a dog is purebred.
What's next? How do you get purebred dog papers and why do they matter?
Where do you get purebred dog papers?
In Australia, purebred dogs are given dog papers by the ANKC.
When you buy a puppy, your breeder should provide their registered dog papers at the same time. If the breeder you're getting your puppy from isn't a registered ANKC member, tread with caution. Be wary of their breeding practices and intentions as a seller.
It can be tempting to ignore red flags, but it's important to make an informed and ethical purchase when you're puppy shopping.
Should all pedigrees have dog papers?
In short, yes. If a dog is a purebred and comes from a professional and registered breeder, there should be papers to prove this.
As our puppy scams avoidance tips advise, always go to collect your puppy in person. No matter how tempting, don't pay across any money for the pup to be "transported" to you. It's very likely a scam.
And even before this, you should do your utmost to meet the puppy and at least one of its parents in person before you make any decisions. Any registered breeder shouldn't have hesitations about allowing you to do so.
When you do pay your in-person visit, ask to see the dog papers again. If all appears to be legit and you feel you've ticked off your 'ethical buyer' checklist then go ahead and bring home your furry bundle of joy! With those dog papers, of course.
Purebred dog health
It's worth noting that certain breeds are prone to health conditions. For example, Labradors and German Shepherds are both prone to hip dysplasia. Find out more about this in our purebred dog pros and cons article.
With that in mind, you might also want to ask your dog's breeder if they've done any health tests. This document, although from New Zealand, is a good indication of some of the conditions that certain breeds might be prone to and which can be tested for.
Whether or not you have a pedigree dog, consider giving them soft landing when it comes to their wellbeing.

With our three dog insurance options (that all include vet visits, hospitalisation and more), you can have your pup covered from as little as $1 per day.