Aussies are still buying new and used vehicles despite the pandemic – in fact, a number of car yards are reporting higher sales than normal. However, many of these new car owners don't know how to get cheaper car insurance.
Find yourself in this position? We've got you covered. Here's 10 tips to lower your car insurance premium on your 'COVID car'.
Aussies buying new cars despite the pandemic
Believe it or not, despite the global pandemic and economic crisis, car sales in Australia are booming. Well, sort of.
June proved to be a record sales month for many car manufacturers, almost making up for the contraction of the market when COVID-19 first hit. According to News.com.au, more than 110,000 cars were sold in June, compared with the April low of 39,000.
Sales figures have dropped off since June, however, and August 2020 proved to be a slower month than August 2019. Almost 61,000 sales were recorded this August versus almost 86,000 the year before.
But the huge volume of cars sold back in June despite the global economic crisis left us scratching our heads. So, we did some digging.
Who's buying cars during COVID-19?
In short, COVID car buyers are more likely to be high income earners and tradies.
In June this year, luxury brands BMW, Audi and Lexus hit their highest sales numbers in years. For Mercedes Benz, it was the best sales month in history. Time to pop the Dom Perignon!
The ute aficionados were also spending up. The Toyota Hilux was the best-selling car in June, with 1,000 more vehicles sold than in June 2019, while the Ford Ranger and Mitsubishi Triton were also top sellers.
Why did car sales boom in June?
Bewildered by those numbers? Us too! We all saw the heartbreaking footage of people lining up around the block to get into Centrelink, after all. So why did so many cars sell in June?
Well, there's a few reasons. Car sales always increase a little before the end of the financial year. 2020 saw some especially enticing EOFY deals as manufacturers and dealers attempted to move cars during an otherwise slow year.
Government support via the extended instant asset write-off scheme and the JobKeeper program didn't hurt, either. According to the Federal Chamber of Automotive Industries, business vehicle sales were up 6.3% on June 2019.
But what about all those swanky luxury cars?
As Crikey.com.au explains, luxury cars are selling well because most high income earners haven't lost their jobs during the pandemic. What they have lost are their opportunities to splash cash on things like overseas travel. Instead, they're buying new cars.
And of course, with overseas travel off the cards for the foreseeable future, Australians have their sights set on local destinations. According to PD Insurance's research data, 61% of us were planning to travel within Australia between April 2019 and April 2020.
What better way to explore your own backyard than in a brand new, go-anywhere 4×4 or a comfy luxury car?
Planning an Australian road trip? Get prepared here.
Need to save a little more money before you get travelling? Save it on your car insurance premium, of course!
How to get cheaper car insurance for a COVID car
You've splashed some cash on a COVID car and now it's time to save on your comprehensive car insurance. Here are 9 nifty ways to lower your car insurance premium.
1. Don't share your driving
There are plenty of excellent reasons to keep your car to yourself and paying less for your car insurance is one of them.
Limiting the number of drivers on your policy to just you can reduce your premium, especially if anyone else you were considering adding is aged under 25.
There are many financial, safety and lifestyle benefits to being a solo driver, including our Exclusive Driver discount.
Are you a solo female driver? Check out our safe travel tips here.
2. Set your excess
Generally speaking, the higher your excess, or 'out of pocket' costs in the event of an accident, the lower your comprehensive car insurance premium. If you have savings to cover your excess in the event of an accident, consider setting a higher excess to reduce your premium.
Not sure what to set as your excess? Click here for the lowdown.
Is your current insurer doing you wrong? Click here to find out.
3. Check your policy
If 2020 has taught us anything, it's how quickly personal circumstances can change. What you needed from your comprehensive car insurance last year, you might not need this year. Or your living/driving situation may have changed, making insurance cheaper.
Moved house and now storing your car in a fully locked garage? Kids flown the nest and need to be taken off your policy? Separated from your partner and now enjoying the single steering life? You catch our drift…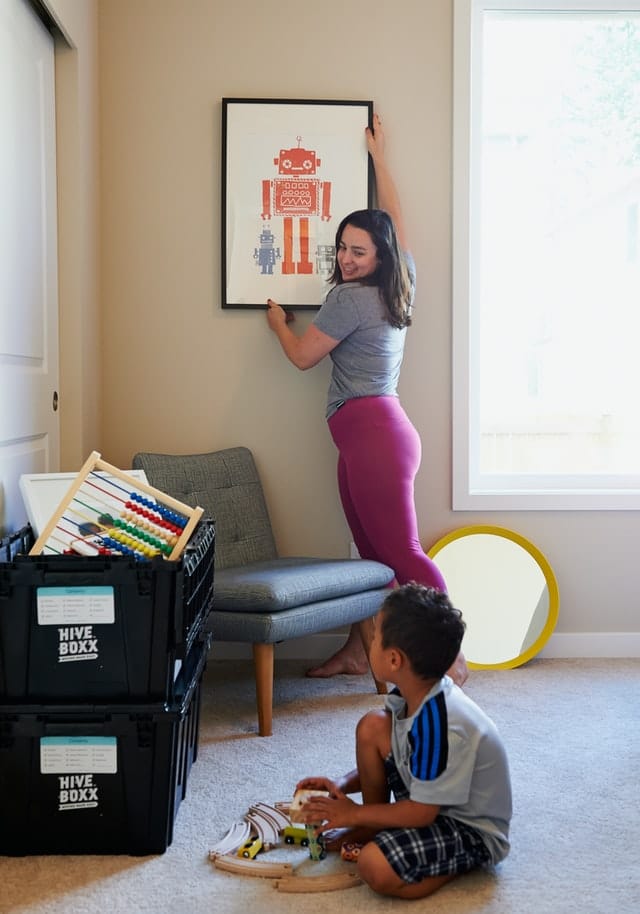 4. Get an Early Shopper Discount
PD Insurance offers what we call an Early Shopper Discount, which means we'll discount your premium if you get a quote with us before your existing policy expires. As always, it pays to get organised!
Did you know PD Insurance offers a range of discounts on our car insurance policies? Find out how you can save.
5. Pay annually instead of monthly
We get it, it can be more comfortable to pay for your comprehensive car insurance in smaller instalments, but (depending on your insurer) you'll likely pay more overall. Making a one-off annual payment instead of monthly instalments can fatten your wallet.
6. Drive safely
Now, how else to get cheaper car insurance… Be an alert, safe driver. No surprises there.
Not only will this help keep you safe and sound, it'll help you pay less for comprehensive car insurance in the long run.
PD Insurance offers what we call a Claims Free Discount, which allows you to save cash if you haven't had an insurance claim in the past five years. So slow down, sunshine!
7. Park securely
Some insurers will consider where you park your car on a regular basis and offer a discounted premium if you park securely. If you park your car overnight in a locked garage, you'll likely pay less than someone who parks on the street.
And if your parking situation isn't so safe, or you're concerned about your road baby being broken into while you're out and about, read our tips for preventing car theft.
8. Drive less
Plenty of insurers will consider how often you drive, and even when you drive. You're more likely to have an accident if you drive a lot or if you drive regularly in peak hour. This could impact your bottom line when it comes to car insurance.
Working from home during the pandemic? Update your details with your insurance provider to see if you can save money.
9. Drive a safe, simple car
As a general rule, cars that are considered safer and/or cheaper to repair will attract a cheaper insurance premium. Cars with high ANCAP safety ratings are often highly regarded by insurers.
More 'common' cars are deemed less likely to be stolen and cheaper to repair than flashy luxury cars (sorry to those 4,300 new Mercedes owners).
Sporty cars with more cylinders are considered more likely to be driven recklessly and come a cropper than your steady-as-she-goes, everyday vehicle. Granny cars for the win!
Get to it
If you've dug into your pockets during COVID-19 to buy yourself a new car, good on you! You're certainly not alone. We're sure you'll be wanting to spend less on your comprehensive car insurance and more on your next Aussie road trip.
By following these simple tips, you'll hopefully no longer wonder how to get cheaper car insurance and instead you'll significantly reduce your car insurance premium.