Pet insurance is very important when it comes to being a responsible pet parent – it helps safeguard your finances when your pet becomes ill or injured. Which means in an emergency you can make quick decisions around getting your pet quality medical care like surgery without bank account pressures being part of the equation.
Plus, depending on your plan, pet insurance can cover all kinds of other costs like vet tests and treatments, medications and more.
Despite the financial benefits, fewer than one in four Australian pet parents we surveyed last year had pet insurance. But over 23% did and this is where we'll focus in this article. In our most recent survey of those who have insurance, the most popular reasons for insuring a cat and/or dog were:
It's a part of being a responsible pet owner
I don't want to make a decision between money and my pet's life
I couldn't afford a vet bill if my animal was seriously ill or injured
Everyone/most people around me do so I do too
I want to protect my pet however I can
Animals are income producing for me
Pet insurance is being a responsible pet owner
Being a responsible pet owner – or as we prefer to call it, pet parent – means a variety of things.
It's providing for their basic needs such as food, water and shelter. It's about giving them the social interaction, stimulation and growth they require to be happy and healthy. It also means making sure that, in the case of illness or injury, they can be taken to the vet to get the medical treatment they need.
Responsible pet parents make financial provision to be sure they can give their cat or dog adequate care. For those of us who can't afford the sizeable amount of money a vet bill may cost from our own pockets, pet insurance is a seriously cost efficient way to make sure your pet is covered.
If you're almost there with deciding to take up pet insurance, read our article on why PD Insurance is good for pets here.
The decision between money and my pet's life
This is the most obvious answer – not wanting to decide between life and death.
What happens when you're in a situation where your dog or cat needs life-saving medical treatment, but you just can't afford it. Don't risk the mental anguish of having to consider putting your pet down because you can't afford to help them. Pet insurance means you won't ever have to be in that position.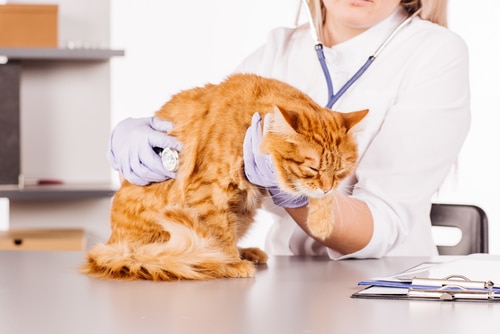 I couldn't afford a vet bill for serious illness/injury
Veterinarians can be expensive, that's a fact. Even those of us with disposable income at the end of each month feel the pinch when we have to shell out for a pet's vet bill.
But what if your pet needs intensive, ongoing and specialised care that runs into tens of thousands of dollars. Could your monthly income or savings cover it?
With pet insurance, you won't need to worry about that anymore. It provides the peace of mind that you can financially handle any vet bills that get thrown your way.
People around me have pet insurance so I do too
We're not saying you should do something just because everyone else is doing it! But fellow pet parents getting insurance is a trend for a reason.
Not only are people becoming more aware of the health costs associated with having a pet, there's a growing awareness that pets aren't just expendable objects – they're sentient beings that we want to protect and nurture.
We get ourselves health insurance… why wouldn't we do the same for our furry BFFs?
The need to protect my pet however I can
Pets aren't just animals we own, more and more humans are recognising the fact that pets are lifelong friends. They provide an immense amount of joy, comfort and companionship – and it's a give and take relationship, right?
Like any friend, you want to keep them protected. Pet insurance is one way to do that.
Animals are income producing for me
For some, animals are our livelihood. Breeders in particular should make sure their animals are protected – not only for the loss of income a sick animal may incur, but in order to be responsible, conscientious animal owners.
On the other side of the fence? Read our 6 steps to finding an ethical dog breeder here.
Still unsure whether pet insurance is for you? Here is some great reading on myths about pet insurance, what pet insurance will costs and why pet insurance is the best gift possible for your animal this Christmas.
Check out our dog insurance plans and cat insurance plans and get a free quote today.