What's your favourite car of all time? As it happens the most popular car type in Australia for 2021 – so far – is none other than the ute (Toyota HiLux). This is quite a leap from earlier favourites.
Mind you, the popularity of cars is largely shaped by culture. And culture is always under different influences and pressures.
For example, there's no denying COVID has shaped our culture about as much as the invention of the wheel. So perhaps, when social distancing and travel rules keep changing, having a robust ute to help us navigate any rough roads provides us with a sense of certainty.
Who knows…? But what we do know is the most popular car in Australia through each decade, starting with the Beetle!
1950s most popular car in Australia: VW Beetle
At the start of the '50s, only one in 10 Australian households owned a car. That's hard to imagine, but the world had just had a war and times were tough. To compensate for this, Germany made a bid to design economic cars to be the 'people's car' or 'volks wagen'.
There had been several prototypes, but the Volkswagen Beetle of the '50s was an instant hit. The affordable two-door family car was shaped like a bug, or beetle – it was economical but tough. Many of these hardy little cars are still on the road today!
If you decide to go vintage and buy a Beetle, be sure to read our used car checklist first.
1960s most popular car in Australia: Holden EH
The car that takes the cake in the '60s is the Holden EH. In fact, it still holds the Australian record for being the fastest selling (not fastest driving) car of all time, selling more than 250,000 units in 18 months!
In part, Holden owes the success of this range to building its brand in the Australian market at the right moment. Holden started its Australian assembly plant in the '40s and developed a solid reputation over time. By the time the 1970s arrived, people knew the brand and had a major appetite for buying cars.
70s & 80s: Ford Falcon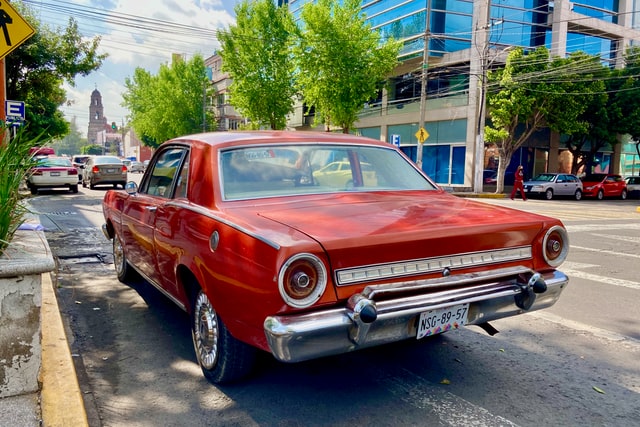 Nothing quite beats names with powerful predator animals in the title. So perhaps the 1970's Ford Falcon owes some of its success to its predatory falcon namesake? However, it's more likely due this stylish cruiser being developed, designed and produced in Australia.
In fact, the Falcon was such a lasting design success that its series were produced in Australia from 1960 to 2016.
1990s-2010: Holden Commodore
Check out this video which shows the full gambit of Holden vehicles leading up to the Commodore:
Toward the end of the '80s and early '90s Ford's Falcon and the Holden Commodore vied for first place like racing stallions champing at the bit. The Holden Commodore eventually came to the fore and, as the Falcon had, held onto first place for two decades.
A commodore is a captain in the navy that commands a fleet. So perhaps the idea of driving a Holden Commodore was infused with an air of authority. At any rate, the earlier series certainly had stature, something the muscle cars of the time were popular for.
2020s most popular car in Australia: Toyota HiLux
Toyota's HiLux holds a major win in the last decade. Perhaps as we become more environmentally aware, we're choosing holiday road trips over air travel and need a sturdy vehicle to match. There's no doubting the HiLux offers lots of advantage out on the road.
Toyota's HiLux copes well carrying big loads – including towing – and is well-clad for an easy off-road drive. Not to mention we can buy either a single cab or a dual cab, and a 2WD or 4WD, depending on our needs. All this makes it a stellar option for 'high luxury' road trips.
Here are some great holiday ideas for road trips in Australia:
Car insurance
Whether you own a car named after a bug, bird of prey or something hefty yet high luxury, comprehensive car insurance can help save your dollars. Besides helping you cover the costs related to accident, theft and breakdown, insurance helps give you peace of mind for an enjoyable drive. Get a quick quote now.